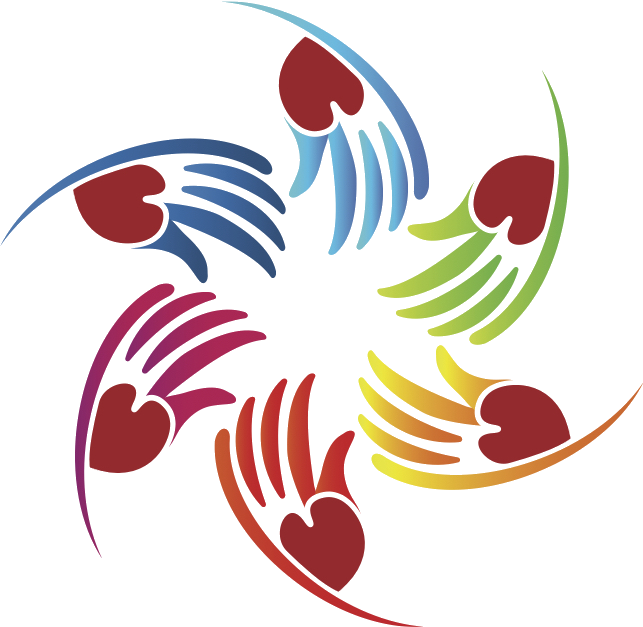 "I work with my hands, my head and my heart."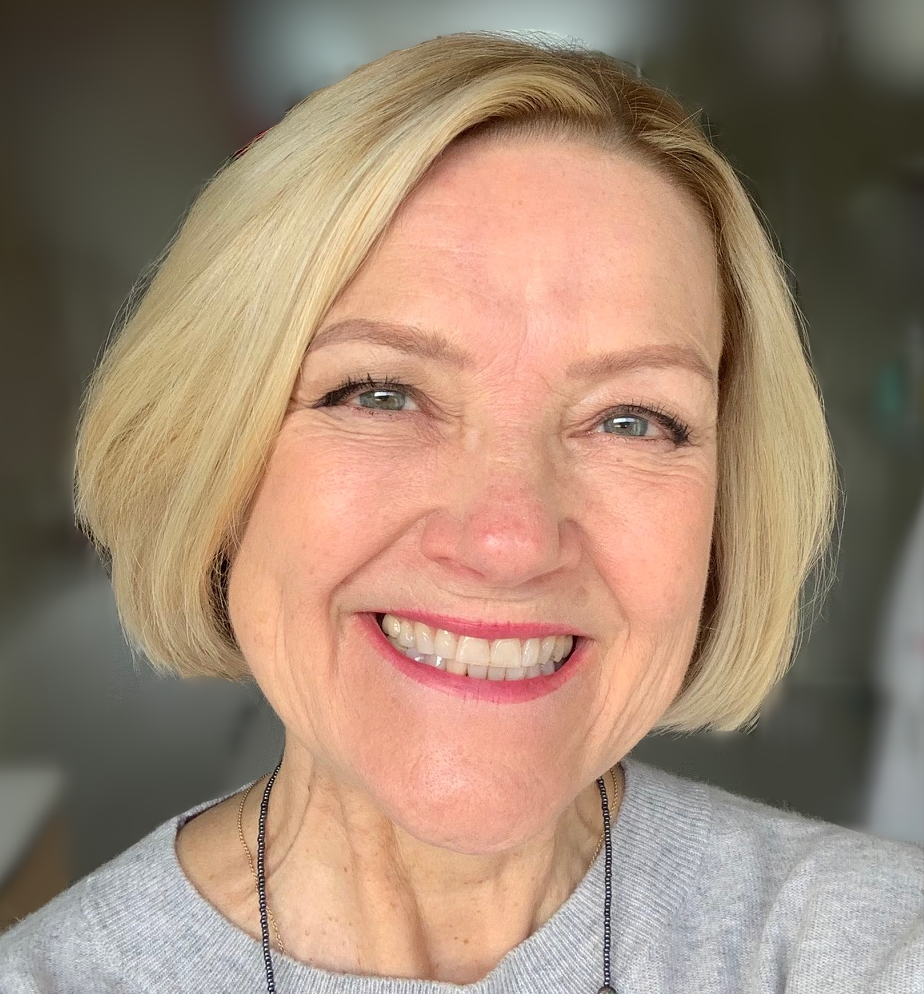 Dana's love of connecting with people and a belief in the healing power of touch has inspired her to learn and practice massage therapy. 
Dana is a Jing Method™ Advanced Clinical Massage Therapist and has achieved the BTEC Level 6 Professional Diploma in Advanced Clinical Massage and Sports Massage at Jing Advanced Massage Training. She can help you with most types of chronic musculoskeletal pain including: back pain, sciatica, neck pain, whiplash, migraines, frozen shoulder, sports injuries, knee pain, ligament and tendon issues, as well as systemic conditions like fibromyalgia, myofascial pain syndrome, rheumatoid arthritis and plantar fasciitis. 
Furthermore, she is certified in the following manual therapies: 
Oncology massage 

Scar therapy with a specialty in treating breast cancer scars, c-section scars and 

surgical scars.

Vocal Massage
Pre- and post-natal massage 
She is a full member of the Complimentary and Natural Healthcare Council (CNHC) and is insured to practice by Balens Specialist Insurance Brokers. Wholesome Hands is a fully inclusive business, committed to inclusion across age,
gender identity, race, sexual orientation, physical or mental ability, ethnicity and perspective.

perspective.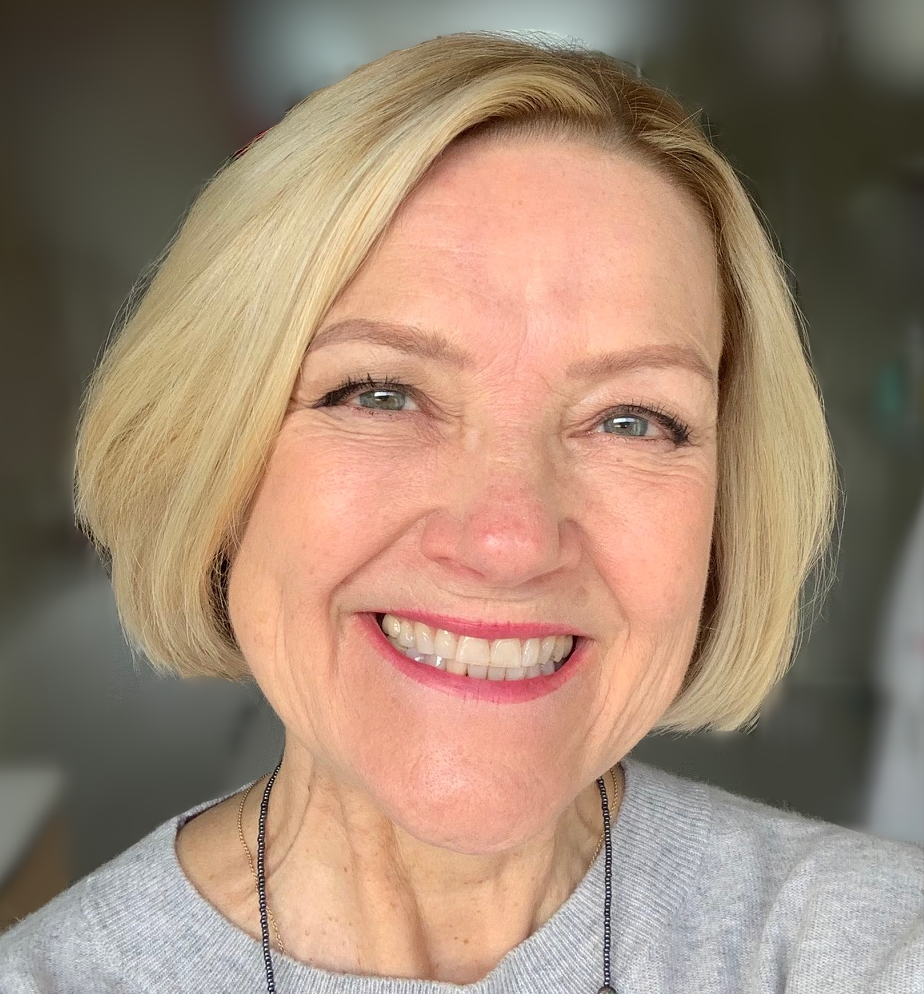 DANA'S QUALIFICATIONS
Bodywork Beginnings – the Jing Method™

 This nine-day intensive course introduced Dana to the wonderful world of advanced clinical massage.
Jing Method™ Advanced Clinical Massage Therapist at Jing Advanced Massage Training

This is a unique three-year BTEC Level 6 Professional Diploma in Advanced Clinical Massage & Sports Massage. This degree-level course is fully accredited by Pearson/Edexcel and is currently the highest level of sports and clinical massage in the UK.
Certified Oncology Massage Therapist

Dana was taught by the knowledgeable and highly professional Susan Findlay.  In this course, Dana learned about real-life conditions and how to provide a clinical oncology session. After taking a client through a thorough assessment, she plans a massage tailored for the client's well-being, along with suitable home care suggestions.
Scar Therapist

Dana is a manual therapist with a specialty in scar therapy. She works with clients who have new or old scars that have occurred because of injury, burns, cancer and other types of surgery, including c/sections. She has trained extensively with Emma Holly.

Scar therapy is a gentle method of non-invasive physical therapy developed to treat scar tissue, fibrosis and adhesions after surgery or injury using specialist scar massage,  fascial release,  therapy tools and self-care advice to promote healthy recovery.

Scar therapy is designed to:

Stimulate changes in scars, on the skin surface and any adhesions or fibrosis in the underlying skin.

Promote functional and cosmetic improvements after surgery or injury.

Reduce common symptoms such as pain and sensitivity.

Assess and treat any associated functional changes.

Support emotional well-being after surgery or trauma.

Vocal Massage at The Vocal Care Centre

What is vocal massage?
Vocal Massage (sometimes called Laryngeal Therapy, Vocal Manual Therapy, or Laryngeal Manipulation) is a unique manual therapy treatment to help restore and improve performance of the voice. If you are putting your voice through stress on a regular basis, vocal massage is vital to ensure you can continue performing at your best and to help prevent any serious conditions from arising in the future. The treatment predominantly targets the neck and larynx, but attention may also be given to the jaw, diaphragm, chest, ribcage and thoracic spine. Vocal Massage aims to support optimum vocal health, including voice function and the vocal rehabilitation process. It facilitates an integrated release of muscles involved in voicing. Dana works closely with each client to ensure that the treatment given is in line with the goals of the client and that there is no pain or discomfort involved.

What can it help with?
Vocal massage can be beneficial for a wide range of issues including:

Globus Pharyngeus / Globus Hystericus – a sense of a 'lump' in the throat
Loss of range or smooth transitions between vocal registers
Freeing up the belt voice quality
'Airy' or 'breathy' voice
'Gravelly' voice
Restricted vocal performance
Lack of vocal projection
Difficulty swallowing or swallowing disorders
Difficulty fully opening mouth
Muscle Tension Dysphonia – a change in the sound or feel of your voice due to excessive or extra vocal work and strain.
Jaw and tongue root tension
Temporomandibular Joint (TMJ) issues/pain
Teeth grinding
Jaw pain, locking/clicking jaw
Tension headaches/migraines
Neck tension/stiffness

Who is it for?
Vocal massage can be beneficial for many voice users, including:

Professional singers
Actors
Voice-over professionals
Choral Singers
Amateur performers
Media professionals
Teachers
Barristers
Sales people

Ultimately, it is helpful for anyone who is having problems with their voice!
Online Self-Care Massage Practitioner – Jing Advanced Massage Training

Exciting new modules are added each week to give Dana a full skill set in self-care for low back pain, neck and shoulder pain, shoulder girdle issues, sporting injuries and many more common client problems. Online, she can show you effective techniques for stretching, breathing exercises, simple meditation, self-trigger point work and self-massage.
Story Massage Therapist

Dana uses the creativity of story and song with the benefits of massage, working with both adults and children of all ages and abilities in a variety
of settings.
Diploma in Pregnancy and Post-Natal Massage from Jing Advance Massage Training
The Hands on Babies Accredited Baby Massage Instructor 
Member of the Complimentary and Natural Healthcare Council
EQUIPTMENT USED IN DANA'S PRACTICE
Deep Oscillation®

 Dana uses DEEP OSCILLATION®, a massage therapy that works on the effects of creating an intermittent, low frequency electrostatic field (5Hz – 250Hz) in the client's tissue beneath the applicator or gloved hand, while either is in motion over the skin. It reaches a depth of 8 cm penetrating the entire depth of the tissue layers (skin, connective tissue, subcutaneous fat, muscles, blood and lymph vessels). It can be applied over implanted pins and plates. There is no cause for concern that the therapist or client will electro-statically charge during treatment. The device is fitted with patented circuitry meaning a circuit is never completed. No heat is used, nor is there any electrical stimulation. This is applied as normal massage through vinyl gloves or applicator.

SOME OF THE CLINICAL EFFECTS OF DEEP OSCILLATION®

Pain-alleviating effect on acute traumatic as well as chronic pain conditions
Prevention and reduction of secondary and primary lymphoedema, and reduction of oedema and lipoedema
Prevention of fibrotic remodeling process, reduction of fibrosis
Anti-inflammatory effect
Muscle relaxation, mobilisation, functional improvement and improved range of motion
Support of wound healing processes
Accelerated recovery after intensive physical workout
Decongestion and functional improvement in obstructive pulmonary conditions
LymphaTouch®

 Dana uses LymphaTouch®, a treatment device which is based on a negative pressure. The device serves as a support for manual work. The device is also suitable to be used as a support for treatments of the following:

Scar treatment and management
Oedema management (acute/chronic)
Post-operative care
Improve R.O.M
Manage pain
Recover from activity
Muscle maintenance
Winback S1 

The latest edition to Dana's practice is the Winback S1. It uses radio frequencies of 300KHz to 1 MegaHz and has many of the following clinical benefits:

Removes pain faster by blocking the pain related to injuries for up to 48 hours
The frequency of the current makes the cell walls more permeable, thus allowing the influx of nutrients into the cell and waste product out of cell
Restores function faster by releasing tension (contractures, oedema, fibrosis) by local revascularisation. With heat caused by molecular friction, blood vessels open up and blood flows back into the injured tissue once more and the patient regains range of movement.
Heals injuries faster by accelerating the body's natural self-healing system by encouraging the intra- and extra-cellular exchanges
Increases collagen synthesis and oxygenation
Breaks down fibrotic tissue and has a direct effect on the viscoelasticity of fascia and on the regulation of fascial stiffness
Acts on the lymphatic network to accelerate drainage
Fits in with the treatment and not vice versa
Augments what Dana is already doing with her hands
Protocols can be personalised to the clients needs

Contraindications.
Pace maker, Insulin pumps, Cartlidge Growth, Cancer, Fever/infection, Impaired sensation to an area, Children/Adolescents, Pregnancy, Active DVT.

 
Book a Bespoke Massage Today!

Rejuvenating Massage
Enjoy a 60-minute rejuvenating massage that helps your body feel relaxed, refreshed and revitalised.
1 session for £65
3 sessions for £180

Holistic Deep Tissue Massage
After a thorough consultation, Dana will work with you to create a specific set of therapeutic massages that are designed to help decrease your pain and increase your range of motion.  She will also advise on an aftercare program that enables you to take charge of your healing. This is a 60-minute treatment.
1 session for £65
3 sessions for £180

Scar Therapy
Scar Therapy is a specialised manual treatment to help patients with scar tissue, fibrosis, adhesions and changes in tissue health following surgery and radiotherapy. This is a 60-minute treatment session that combines Scar Therapy with relaxation.
1 session for £65
3 sessions for £180

Pre- and Post-natal Massage
A new mum's body goes through a lot of stress and changes during her pregnancy. Come and enjoy a bespoke, therapeutic, as well as relaxing, massage that focuses on common problem areas that women have during pregnancy and after birth.   
1 session for £65
3 sessions for £180

Vocal Massage
Vocal Massage can be beneficial for a wide range of voice users, including professional singers, choral singers, actors, voice-over artists, presenters, as well as non-professional voice users who may be experiencing voice-related troubles. This treatment is also beneficial for people recovering from oral and throat surgeries. This is a 60-minute treatment session that is designed specifically for your needs and desired outcomes.
1 session for £65
3 sessions for £180

Oncology Massage
Dana, having gone through her own cancer journey, understands the needs, both physical and emotional, of a person going through cancer treatment. She plans a massage tailored for the individual's well-being, along with suitable home care suggestions.
1 session for £65
3 sessions for £180
Frequently Asked Questions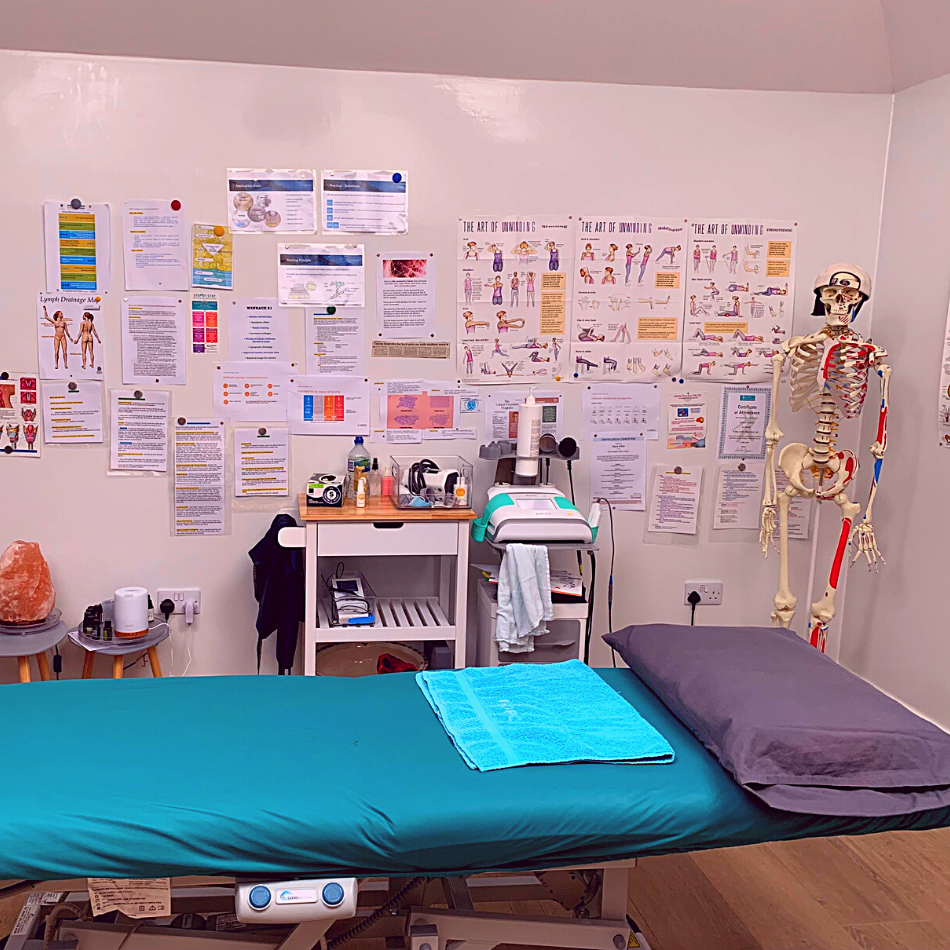 Is there parking available?
Yes, there is free street parking available just outside the clinic's entrance.
Is your clinic wheelchair accessible?
Yes, the Wholesome Hand's clinic is easily accessible with no steps from the street to the treatment room.
I'm not feeling well. Should I keep my appointment?
If you are feeling unwell please contact Dana as soon as possible to rearrange your treatment session for when you are feeling better. The 48 cancellation policy still applies in the event of illness or emergency.
What massage oils or waxes do you use?
Dana offers a wide range of scented as well as unscented massage waxes. To make your treatment as relaxing as possible you are most welcome to bring any preferred oils or lotions you would like Dana to use during your session.
What is your cancellation policy?
Dana has a strict 48-hour cancellation policy. If you need to cancel your treatment session with less than 48-hours notice for any reason you will be charged the full treatment cost. Furthermore, if you are more than 20 minutes late, your appointment will be cancelled.
Please note: You are most welcome to try and fill your appointment with another client so as not to incur the cancellation charge.
Do you only treat women?
Dana primarily treats female-identifying clients only but will also treat male-identifying clients via referral. Please contact Dana before booking your appointment to discuss who referred you.
Do you treat children?
Yes, Dana does offer treatments for children and is trained in baby massgage. For more information on how Dana may be able to help your child, please leave your details on the contact form and Dana will contact you to discuss treatments.
What are your payment options?
Dana requires full payment via bank transfer before your visit to secure your appointment. Payment details will be emailed to you prior to your treatment session.
Do you offer gift certificates?
Yes! perfect for Christmas, birthdays and as a gift for a new mum. Leave your details on the contact form about what kind of treatment you would like to purchase as a gift and Dana will contact you with payment details as well as a personalised electronic gift certificate.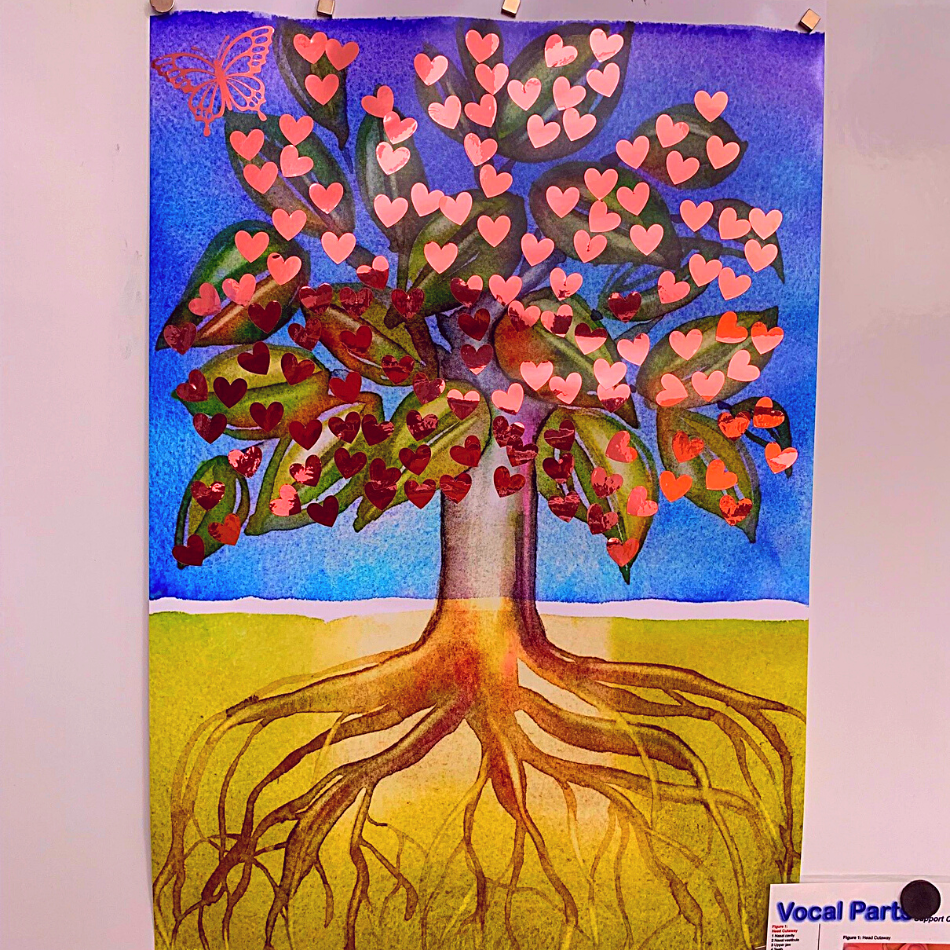 "From the moment you walk into Dana's studio, it feels warm and comforting. With a heated mattress, warm towels and Dana's caring hands I was so relaxed I didn't want to leave!
Thank you Dana"
"Dana has been an amazing scar therapist. I've been seeing her after a burn and skin graft to help aid in my recovery. Dana made the experience very easy for me, always being super positive, friendly and reassuring that I was doing all the right things to help my scars. She's done an absolutely amazing job and has helped me feel much more confident with my scars. I couldn't have asked for a better scar therapist!!"
"Dana is fantastic! She is a great communicator, makes you feel comfortable and safe, and the sessions help your body relax and loosen. It's a special treat each and every time!"
"Amazing experience. I went to see Dana with tension around my shoulder and neck area and left totally relaxed and much looser and more mobile after an hour in her professional care. I will definitely continue my treatment with her expertise."
"Dana is a wonder worker! Back exercising again pain free when I thought I might need a few weeks off for my body to repair!."
"Dana is a marvel! I've been very nervous to have therapeutic massage following a nasty break in my leg (pins in ankle & knee and a rod connecting them) despite desperately needing one! Dana used Lymphatouch, a therapeutic tool that expands and stresses the tissue through negative pressure. She can control the pressure of the massage, allowing me to relax and after only a few visits, today receiving a deep massage in my legs and feet without any discomfort whatsoever…. I'm honestly blown away by the improvements!!"
"I was really struggling with pain after becoming a new mum. My back was in agony from bending up and down. After a session with Dana my headaches improved I was able to bend easily and pain-free!
I look forward to my monthly massage!"